A while back I was listening to the Ted Radio Hour.  The guest was Harvard psychologist, Dan Gilbert, an expert on happiness.  He wrote a widely-read book, Stumbling On Happiness, and was describing a common experience he has when people find out about his research: they want to know the secret to happiness.  Listen to the entire episode here.
According to Gilbert, the secret to happiness is really no secret.  Researchers have known for quite some time that prioritizing social relationships, focusing on experiences rather than material things, and being "in the moment" are consistently found to be the key ingredients of a happy life.
But when he tells people this they are almost always disappointed.  He believes it's because they don't want an answer that requires effort, what they're looking for is a simple trick that will magically lead to happiness.
This reminded me of a conversation I frequently have with students. Every semester, as the end of the term approaches, students approach me wanting to know "the secret" to improving their grade. But just like those inquiring about the secret to happiness, the questioners are not interested in making an effort.  All they really want to know is the secret.
As it turns out, the secret to getting good grades, like happiness, is not much of a secret.  So, I tell them "the secret is: learn the material."
I'm usually met with incredulous looks.  Unsure if I'm serious or just being a jerk, they wait to hear more because, surely, as the Issuer of Grades I must know how they can be easily attained.
It's maddeningly rare for students to come to me with substantive questions, like: "How do social norms change" or, "What does it mean that reality is socially constructed?"  Questions that would indicate that they've tried to engage with the material they are supposed to be learning. Instead, they ask "what do I have to do to get a C?"
What do they expect me to say? "Just stay awake during lectures, never come to class stoned, and sleep with textbook under your pillow the night before each exam.  That should be enough for a C"
The notion that there is a secret formula for getting good grades is rooted in our approach to education, where intellectual growth and cultivating curiosity are viewed as secondary to the real goals of the grade, the credits, the credential.  The reason for taking a class has been reduced in the minds of many (probably most) students to a means-ends calculation.  The substance of the course is irrelevant.
From the student's perspective, the goal of each step in the education process is simply to "get it out of the way" so they can check off another requirement toward the degree and get on to what is most important –  making money.  The learning and thinking parts of education are merely obstacles standing in the way.
But it's not all their fault.  Students today are the products of a high-stakes testing regime in our K-12 education system implemented to hold schools and teachers "accountable".   It starts in kinde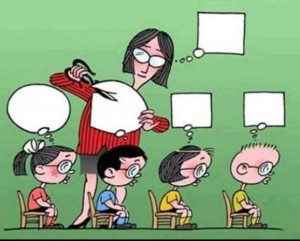 rgarten when schools begin "teaching to the test" for fear that low scores might jeopardize the school's reputation or its funding.
Five and six year olds, who are naturally curious and creative, learn much too soon to color inside the lines.  By middle school, they've figured out that they are rewarded only when they provide the "right" answers.  And in high school they've sorted themselves out into "good" students, who know how to get good grades and the "bad" ones who don't.
By the time they get to college they are highly-skilled grade grubbing creatures, efficiently gathering "points" and hunting for "extra" credit, like lab rats trained to push a bar to receive some kibble.  In this single-minded quest for grades, most will fail to appreciate the significance of the ideas they're being exposed to and few will derive any joy from the once-in-a-lifetime intellectual adventure they are taking.
This brings us back to the secret to happiness and its connection to grades.
There is remarkable similarity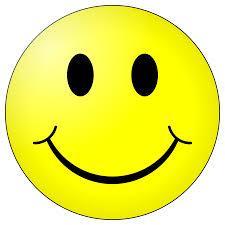 between the two.  First off, there is no "secret", or trick, or magic pill.  Also with grades, as in life, it is best to focus on being present – immersing yourself  in the task on at hand.  So, while you're taking biology, become a biologist.  In English, become a writer, and in sociology, strive to become a sociologist.
Remember that you're there to learn stuff, not to get a grade.  Seek exposure to new ideas and new ways of looking at the world.  If you're doing it right, you'll remember what you learn in a class long after you forget the grade you got.
Don't waste your time worrying about things you can't control, like grades. In the long run, grades don't matter much – employers and graduate schools care more about how well you can write and think.  And most understand that grades aren't always the best indicator of how smart you are.  Students who work their tails off to get "C's" in challenging courses often learn more than those who effortlessly get "A's" is easy ones.
Finally, be an active participant in your education.  Approach it like it's a rare, fleeting and valuable experience – because it is.  Only about five percent of the world's people ever get the chance to sit in a college classroom and contemplate the collective wisdom of humanity.  You should be cherishing the opportunity you have to expand your understanding of the world and your place in it.  Don't waste it on trivial things like grades.
Those who spend their time in college focused on grades at the expense of learning are like those who spend their lives preoccupied with making money and accumulating material things, believing it will make them happy.  But as the experts (and grandparents) tell us, money doesn't buy happiness.  No one wants to be the tragic figure who is alone on their deathbed when they finally figure this out.   Don't be the student who realizes too late that they failed to get an education because they were busy pursuing grades.